After flirting with 40F lake temps over the past couple of weeks, we finally broke through the floor this weekend!
Five us came out on Saturday morning, and the surface temp gave a reading of 39.6F. However, the official in-swim temp came in at 37.4F, which is about average for this time of year.
The air temp was a bone-chilling 20F, but we were fortunate enough not to have any wind. Still, it was awfully difficult getting in and out of our gear with painfully numb hands!
Because we had calm water and clear conditions – as well as a welcome appearance from the sun – I didn't go with a fullsuit. Instead, I opted for my 1.5 ml short sleeve top, neoprene shorts, foot covers, gloves, and my Cressi hood. The lake was a bit bracing at first, particularly on my exposed arms and legs. But the discomfort subsided after about five minutes, and I was quite comfortable for the remainder of the swim.
I managed to do about 1/2 mile total. I could have done more, but I must confess that I am not in as good of swim shape as I would like to be. Plus I was still shaking off the last vestiges of the rather stubborn cold I had fought off the week before.
Post-swim was the usual Kafkaesque ritual of furtively changing into warm and dry clothes with little to no manual dexterity followed by a dreamlike trot back to the sanctuary of a heated car. And the afterdrop was predictably nasty, but mercifully limited to about 15 minutes.
The things we do for diversion this time of year!
The Ice Monsters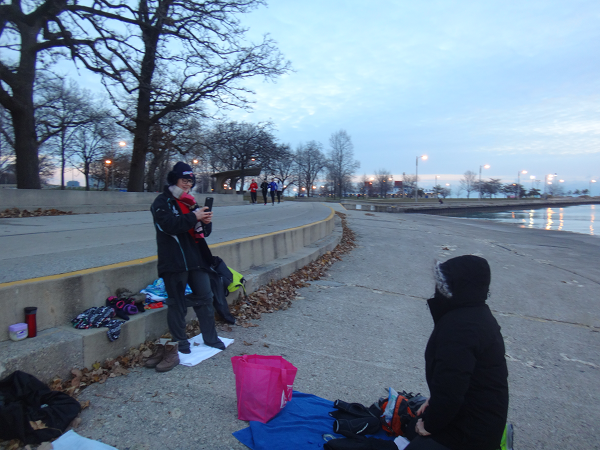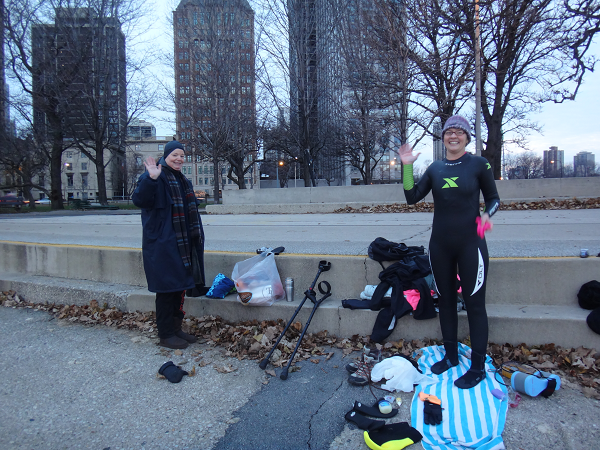 L1's mini skating rink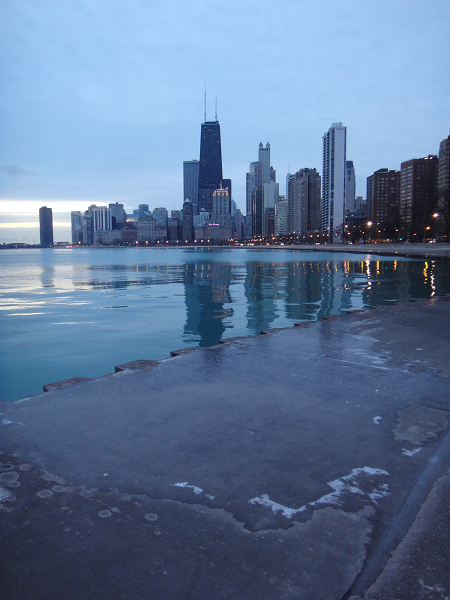 Sunrise sequence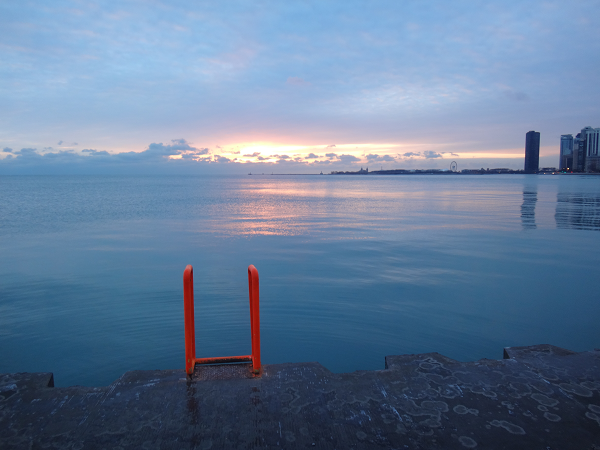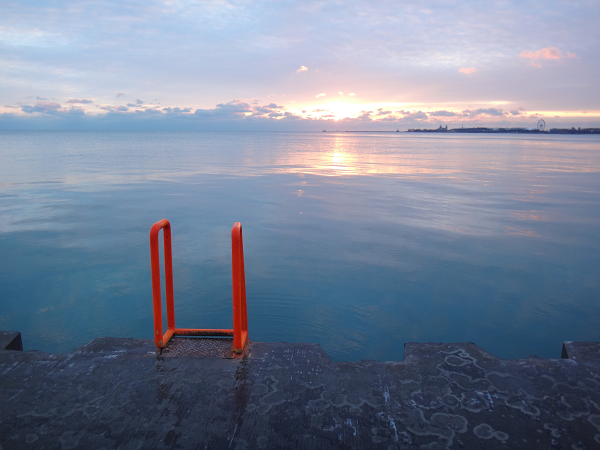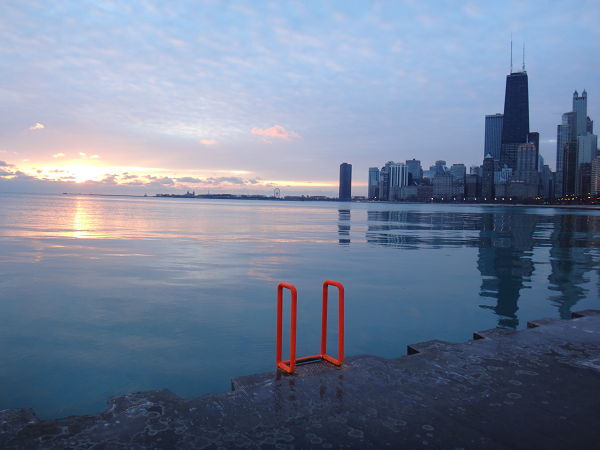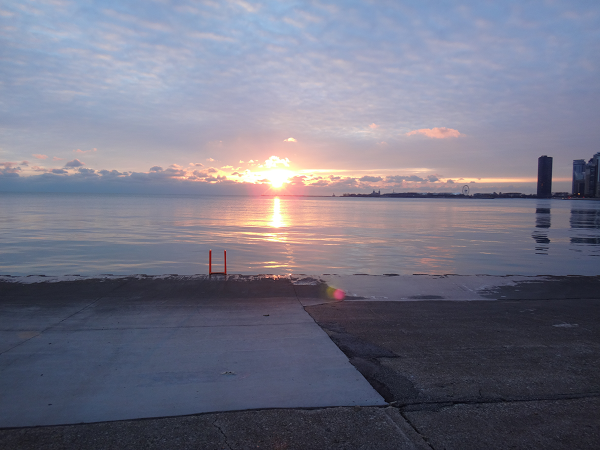 Swim start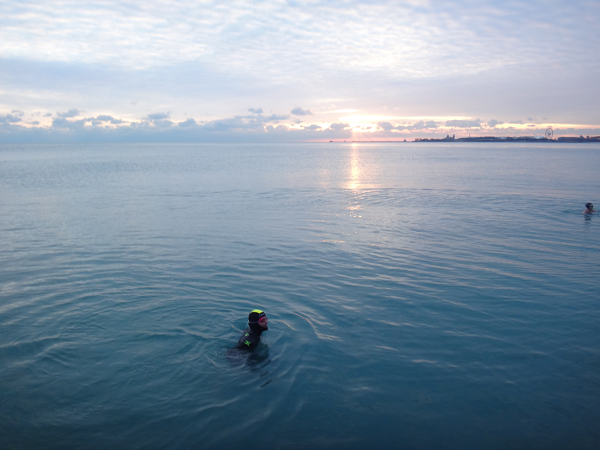 Lake Monsters pre-swim!