With the outside mercury peaking at 97F this weekend, Lake Michigan followed suit with a higher than average water temperature. But just as with last week, everything was perfect at sunrise!
Once again, I arrived at L1 to find ideal swim conditions at 5:45am. The lake was mirror flat with a water temperature reading of 75.8F. So there was no need to do anything other than just grab one's goggles and get in!
After I got in the lake, I was planning on doing my usual 1/2 mile to the beach. But the perfectly calm and tepid water just seemed to put me in full leisure mode. So I did a rather random and meandering loop between the side wall and the buoys and got in what was probably the same distance (not that I was keeping track).
When I finished up my swim and got out of the water, I realized that I still had a mostly full cup of coffee waiting for me. So I got back in the lake and lazily floated around L1 for another 10 minutes while finishing my medium roast.
The warmer than average temperatures and later swim time brought out several Lake Monsters – including some we haven't seen for awhile. So our first meetup of August was somewhat of a summer reunion.
We all finished up and started to head back to our cars around 7:00am. By that time the sun was becoming much more intense which was a very obvious sign that Saturday was going to be a real sizzler.
Lucky for us, we got in our swim at the best time of the day!
A languid sunrise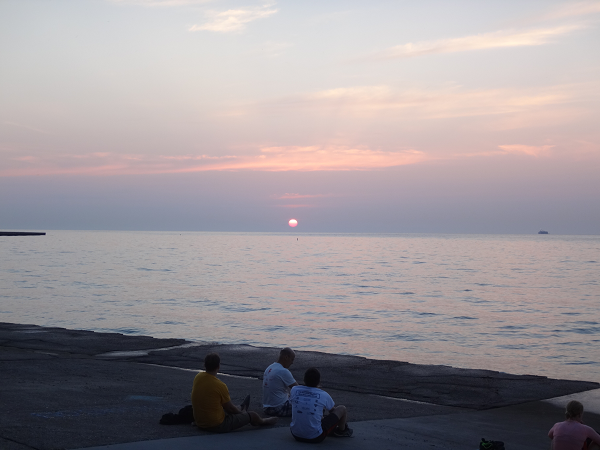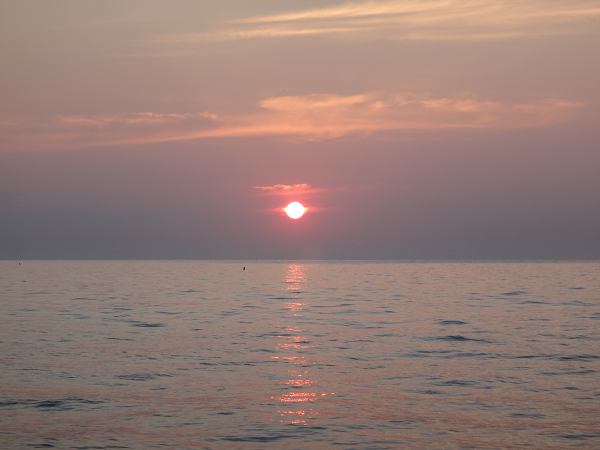 In swim shots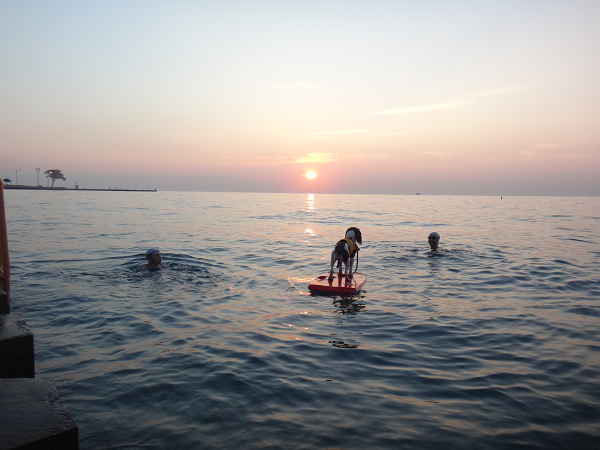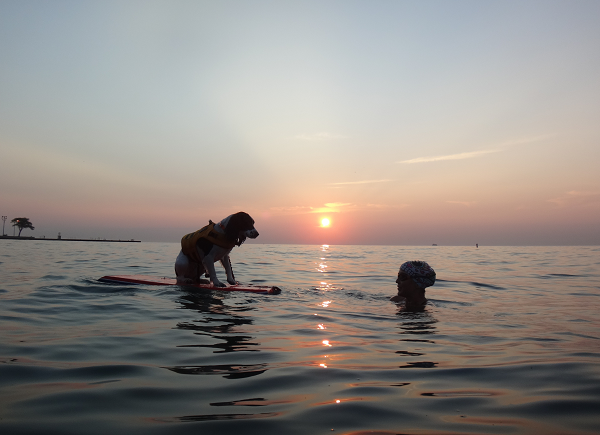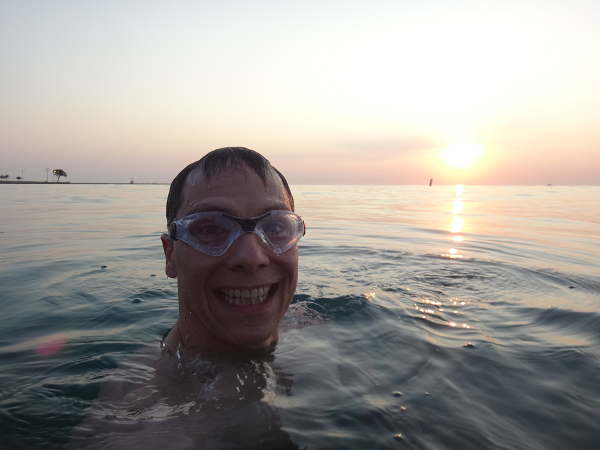 Rita!