I'm out of town again for another stretch – this time for work – but I was able to sneak in a swim meetup early Saturday morning before I had to head out of the city. We had surprisingly large turnout of bleary-eyed but staunchly determined swimmers which included five new ones – all of whom earned their envy-inducing Lake Monster numbers.
Mother Nature gave us a fantastic sunrise along with an amazing 80F lake temperature. But she snuck in an insidious southbound swell that pestered all of us on the way back from the beach. Still, it was well worth the early start since the wind picked up afterwards and brought some fairly choppy water by the time I left at around 9:00am.
I could talk/write more, but I'll let the pics speak for themselves!
L1 at 5:30am
The sleep deprived pool party crew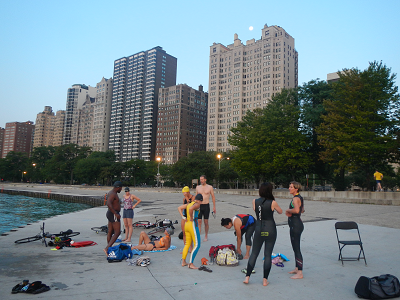 Moonset over the highrises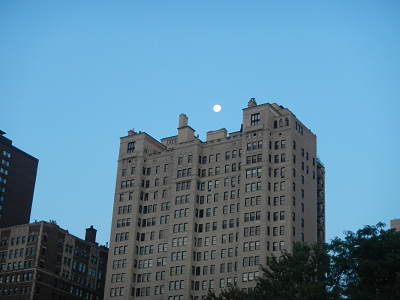 Swimmers at sunrise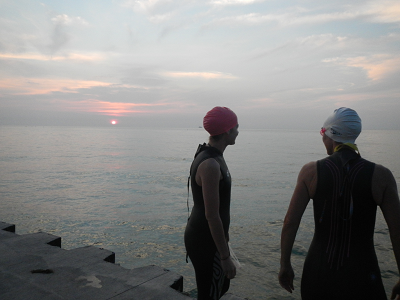 Taking the plunge!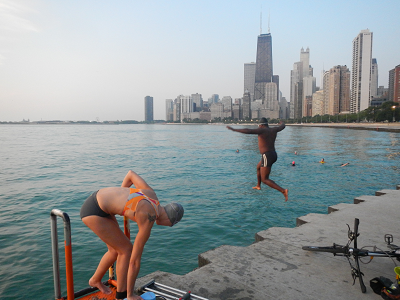 Lauren, Lake Monster 191 (congrats!)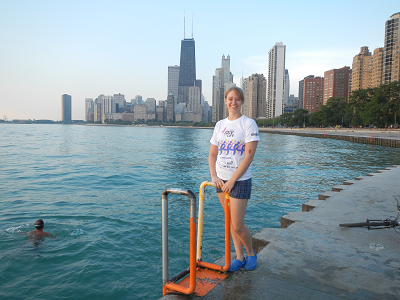 Jamie, Lake Monster 192 (congrats!)
Flint, Lake Monster 193 (congrats!)
Left to right: Jen (Lake Monster 194), Pam (Lake Monster 195), Holly (LM 175) and Yuri (LM 176)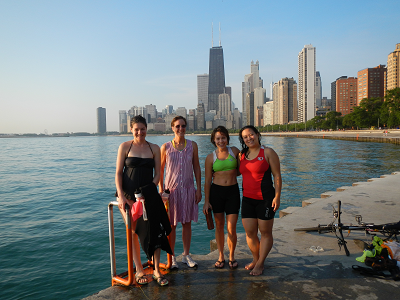 Swim video!