I knew when I got out to L1 that it was going to be an amazing morning. There were a number or professional photographers already out by the lakefront – a telling sign that the conditions were ripe for a one-of-a-kind sunrise. And it didn't disappoint!
The lake temperature came in at a balmy 70F with a very slight northern breeze giving us a faint ripple on the surface. But the clear water coupled with the stunning backdrop of the skyline in the morning light made this one of the best swims so far this season.
Below are some of this morning's pics, including shots of several new Lake Monsters (congrats to all!). More to come!
Video footage of the sunrise
One more look!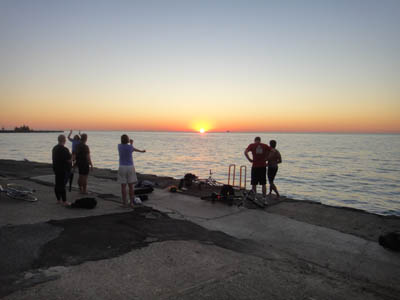 Nuala (#72 – hailing all the way from Ireland!)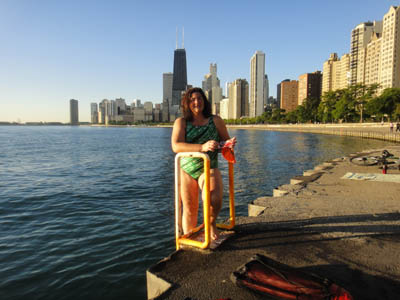 Mary (#73)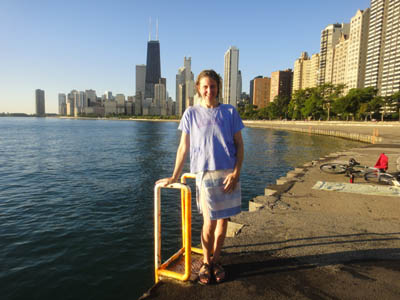 John (#74)
Cesar (#75)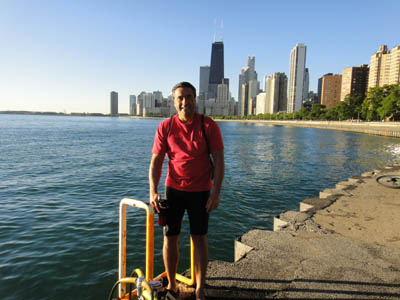 Bob (#76 – but a long time swimmer out at L1!)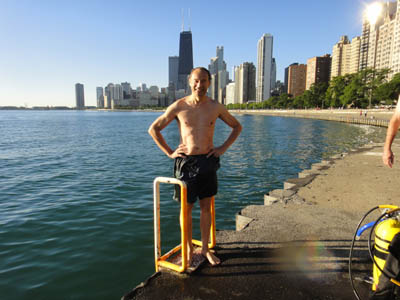 Bob trying out Dave's scuba gear