Swim Report – August 27, 2011 – Yet another perfect one…
We're on the eve of the Chicago Triathlon, so I didn't expect to see some of our regulars out this morning. Nevertheless, we had a great turnout, and those who made it out at 6:00am enjoyed a calm, 75F lake with astonishing views of the rising sun to the east.
I won't spend much time describing things. You can just check out the images below to see what you missed out on!
Pre-swim gathering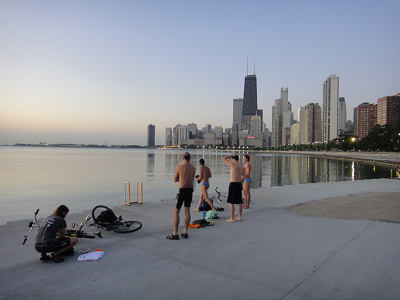 Sunrise at water level 1
Sunrise at water level 2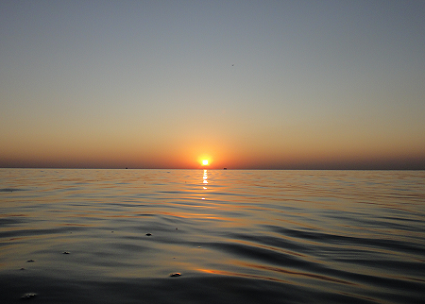 Beth, Michelle, and Joe at the beach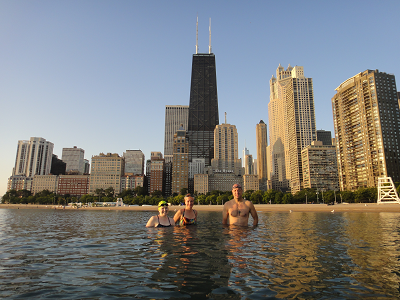 Joe, Lake Monster #138 (congrats!)
Today's swim video: