The Air and Water show weekend is always a gamble when it comes to swimming. L1 is usually too congested, and the city sometimes shuts down the area altogether. But everything was A OK at 5:30am!
Given the overcast skies and later sunrise time, it was rather dark at 5:30am. So we waited for about 15 minutes before getting into the choppy water. Fortunately, the lake gave us a comfortable 72.5F temperature. So as soon as it lightened up more around the swim area, we all suited up and got in!
I did a point-to-point 1/2 mile to Oak Street Beach, alternating free stroke with breast stroke to spare my shoulder. And I was surprised that I was able to keep a fairly good pace! So either my breast stroke is really fast (doubtful) or my free stroke is just really slow (the more likely scenario).
A couple of others were already waiting at Oak Street Beach when I arrived. By then the sun was just beginning to peek out from the horizon right next to the water crib. A few more swimmers landed at the beach, and we all hung around a bit watching the real "air show" before heading back to L1.
Although I was feeling pretty energetic, I chose not to swim back. So I did a quick jog back and caught the tail end of the sunrise at L1.
When all the swimmers made it back, the clouds started to move in and the wind picked up. And sure enough, we had some vigorous thunderstorms move in about an hour and a half later. But by then I was safely back at my house!
So once again, it looks like we got in a swim at the best part of the day!
The early crew
Water level at daybreak
At Oak Street Beach!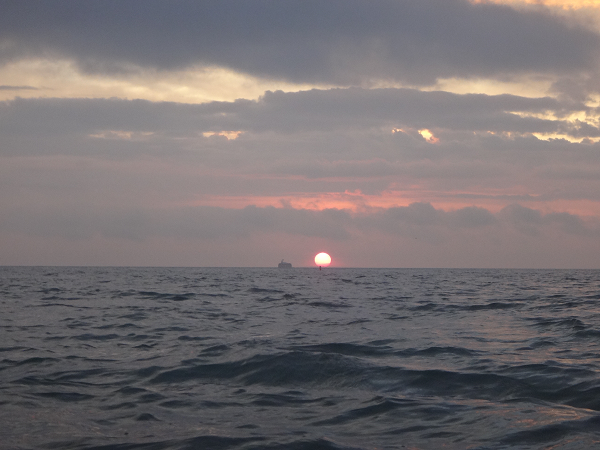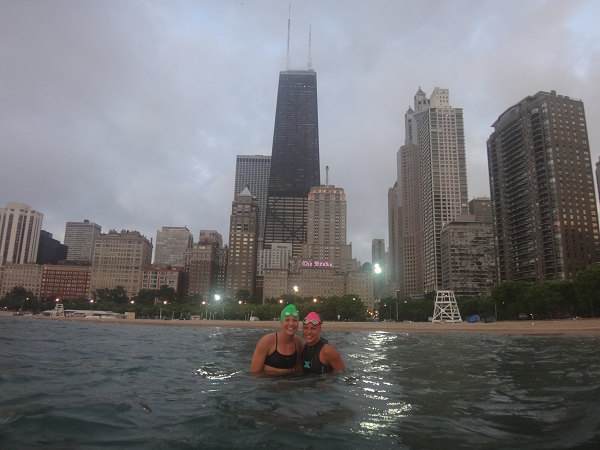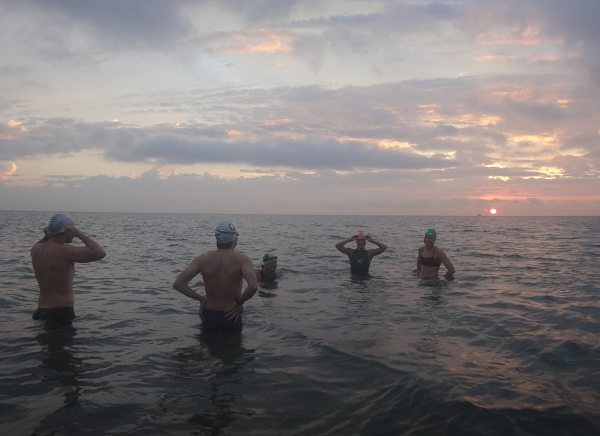 Back at L1!