Right now the thunderstorms have moved in, placing a literal and figurative damper on the Chicago Air and Water Show. And, of course, swimming in the lake is out of the question.
But it certainly was not earlier this morning!
I set a painfully early swim start time of 5:45am so we could hopefully get in a swim without too much hassle. For some reason, there is an intense level of lakefront scrutiny the morning of the air show which usually results in a visit to L1 from the local authorities.
As an example, last year we were told by a couple of policemen on four-wheelers that we could not swim out by L1. I explained that we were an organized swim group and that I was a certified lifeguard, and that seemed to appease them (also, one of them by accident ran over my bike with his four-wheeler – so you better believe I used guilt as a lever!). But alas I digress…
We had a great turnout despite the earlier start time, and I urged everyone to get prepped and get in the water as soon as possible. Everyone completed their swim without a hitch, and the conditions were perfect – 75F lake temp, calm waters, and some slight sunshine peeking through the clouds to the east. Plus, four new swimmers got their famous L1 photo shot and earned their much coveted Lake Monster numbers (NOTE: if I messed up anyone's name below, just send me a note with the correction – I have the memory of a sieve).
And as always, if you slept in, you sure missed out!
Brief sunshine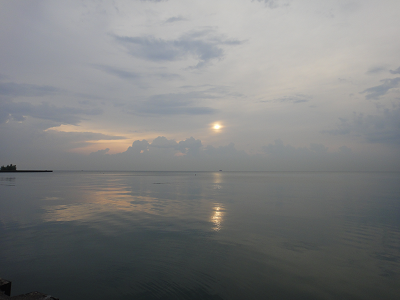 Annie, Lake Monster #134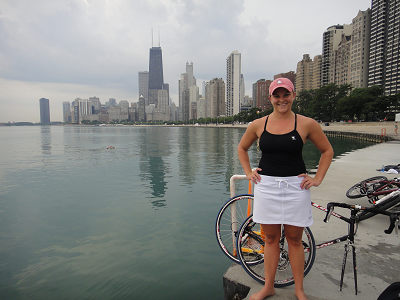 Katie, Lake Monster #135
Catherine, Lake Monster #136
Andrew, Lake Monster #137