Mike, Marton, Jason and I met out at L1 at 6:30am – just in time for a spectacular sunrise. The air temperature was a bit crisp at 35F, but the lake came in at 44.4F. We also had some medium size swells, but nothing too bothersome.
Given the abundant sunshine and calm winds, I decided to do a half mile in just the hood, gloves, foot covers, and neoprene shorts. I jogged down to Oak Street Beach first where I had to navigate some surprisingly vigorous surf. But once I got past that, it was a very smooth swim back to L1.
The lake, while still a bit chilly, didn't have that painful bite to it that was present the last couple of weeks. So it looks like the Spring Turnover is finally arriving!
L1 at daybreak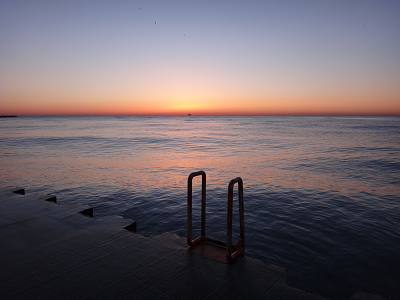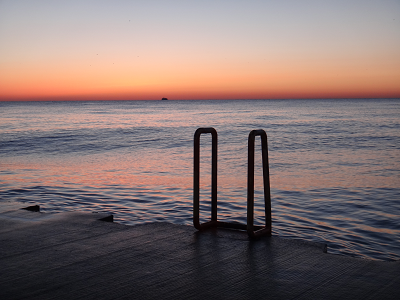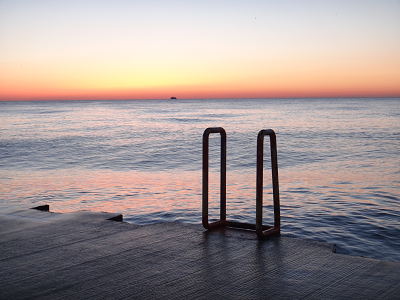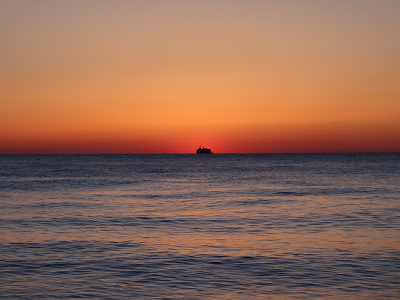 Sunrise!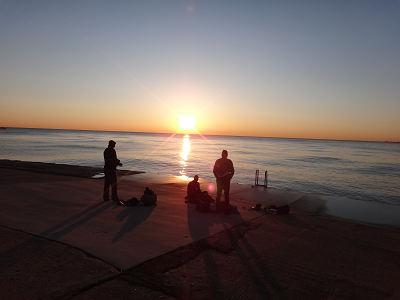 Marton's capture
At the beach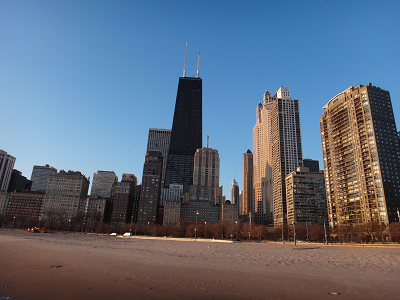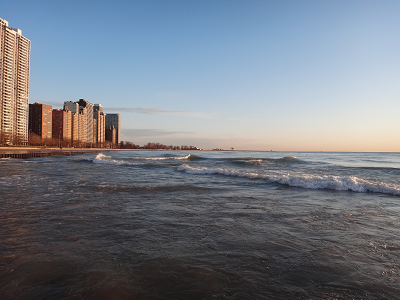 Video montage: