Swim Report – April 28/29, 2017 – Half Century Edition
I ushered in my fifth decade with two days of swimming, and they couldn't have been any more different from each other!
Friday morning up at Lighthouse Beach was a real gem. The forecasted gloomy weather had not yet arrived, so there was plenty of sunshine along with calm, clear water. The air temperature was 56F, and the water temperature reading was a crisp but invigorating 52.5F – practically ideal swimming conditions!
I had re-injured my right shoulder earlier in the week after lifting some stuff incorrectly, so I just did some easy swim strokes on the surface and underwater. However, soaking in all that colder water really helped speed my recovery – which would prove to be quite valuable the next morning!
Unlike Friday's serene setting, Saturday's lake was a high energy adventure. We had 4 to 6 foot swells, 20mph+ wind gusts, overcast skies, and a much cooler air temperature of 44F. Fortunately for the few of us who made it out, the lake came in at an estimated 53.0F (it was likely warmer than that – I could not get a reading on my thermometer as the batteries ran out!).
Because of the more challenging swim conditions, I wore my neoprene short sleeve top so I would have a bit more thermo protection. I probably could have gone without it as I was completely comfortably the entire time I was in the water.
I got out to the 1/4 mile point before turning back. The swim back to L1 was a LOT more difficult for all of us as the swells had picked up a bit and we had to make the return journey into the waves. But we all made it back unscathed with yet another adventure under our belts!
Once we changed back into our civilian clothes and shook off our afterdrops, we headed out to Elly's 24 for breakfast. It was a fantastic time, and a wonderful way to cap off a great morning!
Many thanks to everyone who came out – I couldn't have asked for a better birthday meetup!
Scenes from Friday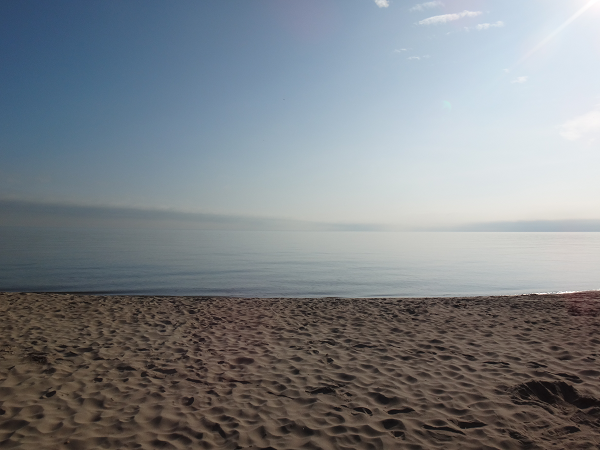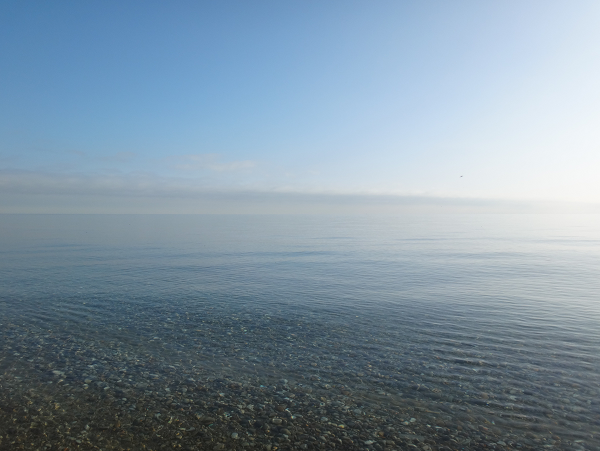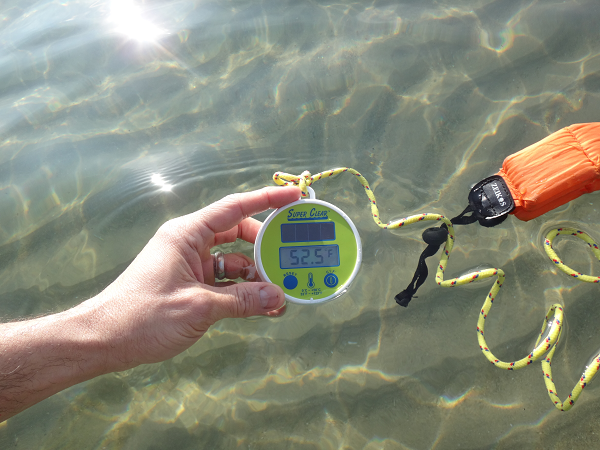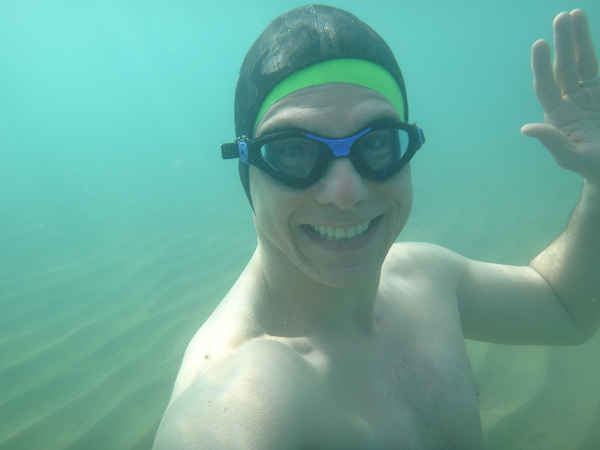 A different lake on Saturday!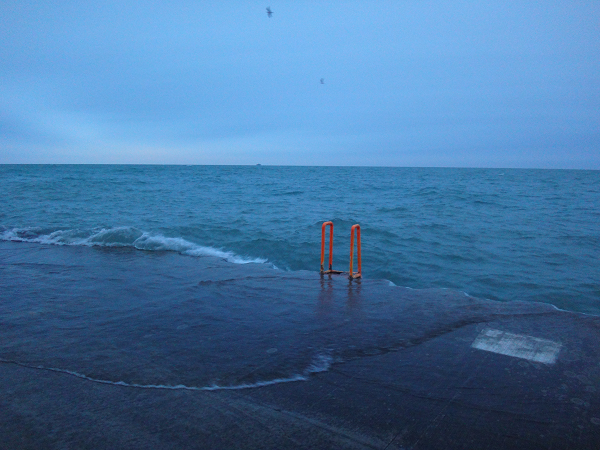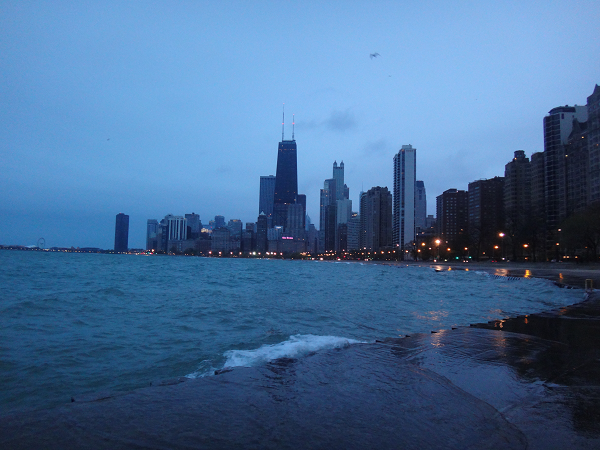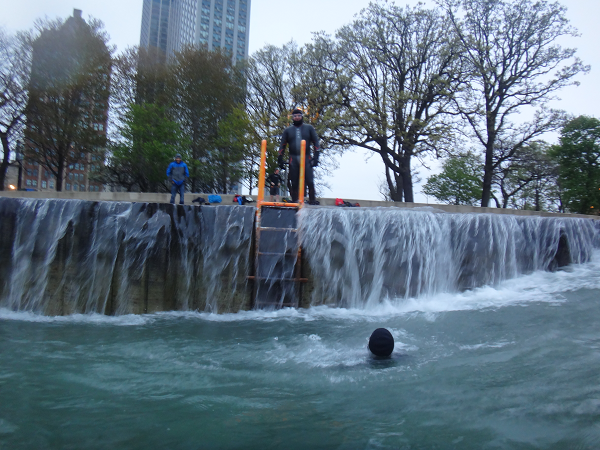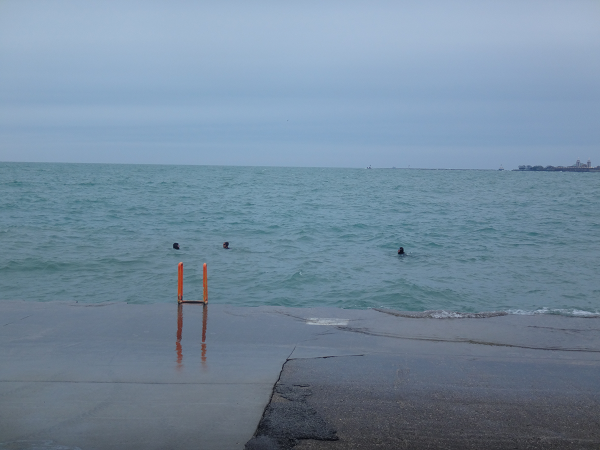 Saturday's video compilation