(Non) Swim Report – January 23, 2016 – Frozen Out
The air temperature was a fiery 31F this morning out at the lake, but an east wind had forced all of the ice onto the shoreline. So despite checking out multiple sites on the lakefront, we could not find one single patch of swimmable water.
Nevertheless, it was a very photogenic morning. So all was not lost!
L1 Sunrise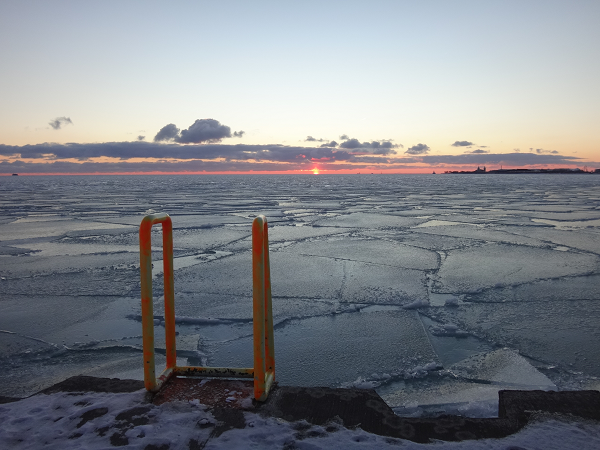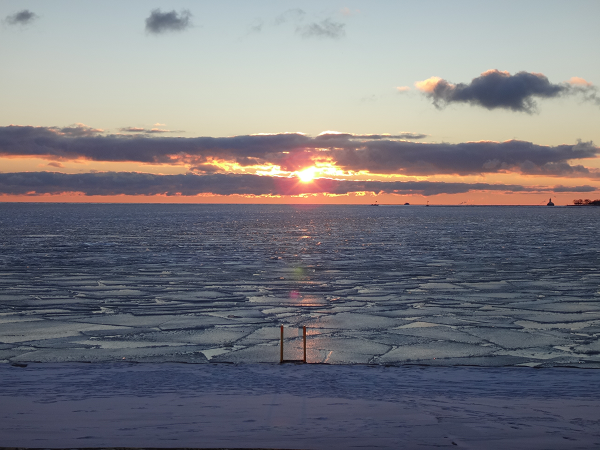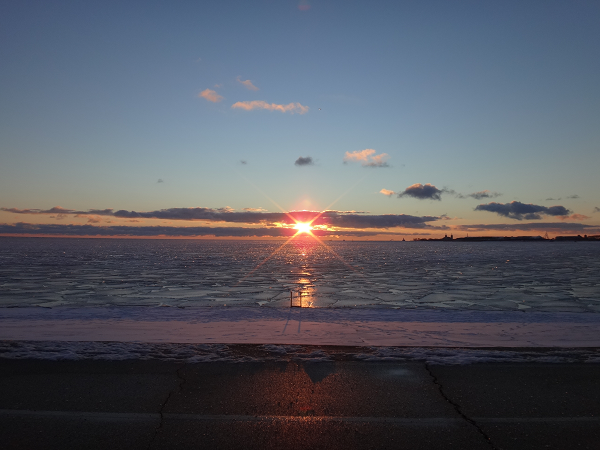 Montrose South Wall