Spring is my favorite season of the year. It's a time of awakening. It's a time of wonder. And it's a time of new beginnings…
from: ctrcarter@comcast.net
to: srhernan@gmail.com
date: Mon, Mar 23, 2009 at 4:10 PM
subject: Joining you for a swim

Hi Steve:

I wanted to introduce myself, I'm Carol Carter, because hopefully I can join you for a swim at L1. I have been following your site since the new year. I have been pool swimming for quite some time now and want to venture into the lake. I plan on swimming in July for Swim Across America and hopeful in SF in October for a swim. Big dreams for someone you has never open water swam before. I could use your advice, I'm getting a wetsuit a Blue Seventy is what they carried at the swim shop by me, also, a cap and socks. Is there anything else that I may need for the cold. I was hopeing it would be warmer but I'm getting itchy to see if I can manage the lake. I'm getting tired of the the pool and want a new challenge. I missed your session on swimming for a triathlon, and how to use the cold to your advantage or something like that. I live in the far southwestern suburbs and want to be able to join you on the first week in April. I'm going to stay with a few who lives by the zoo so I can join you early. I'm glad you are a lifeguard, so hopefully I won't need your services. But I'm afraid of the cold since I'm use to a pool and need to get over that fear. Also, I'm training for a Triathlon in June in Naperville if I can learn how to run by then, I may be walking it if need be. Any advice you can offer would be much appreciate.

Thanks,

Carol
Of course I can help! We all can. And we'd be delighted to have you join us out in the lake – just come on out!
And she did…
Hi Steve:
I 'm sorry to admit it, but I will not be joining you on Saturday for my first swim. I'm to chicken, its just to cold and after seeing those waves from last week, it has really scared me, but I will be there in 3 weeks. I ordered the thermal shirt and need to get all my other items. Thanks for all your tips.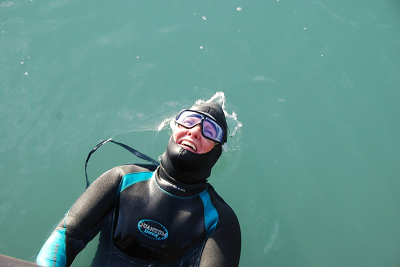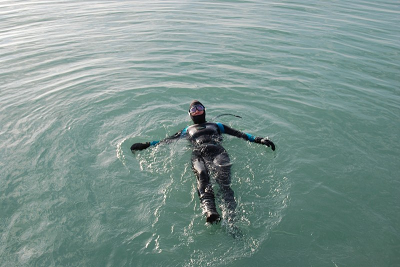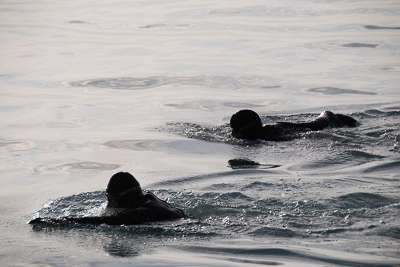 It was fantastic! I can't wait to do it again. I think I'm going to be hooked. I have a ton of pictures, my girlfriend took amazing shots!!!

Send us those shots, and keep coming out – it's only going to get better as summer sets in!
And it did…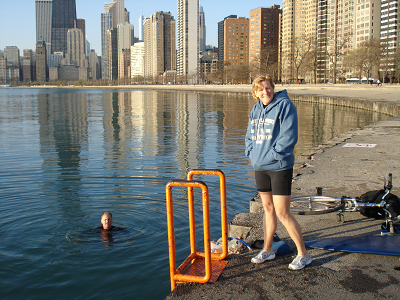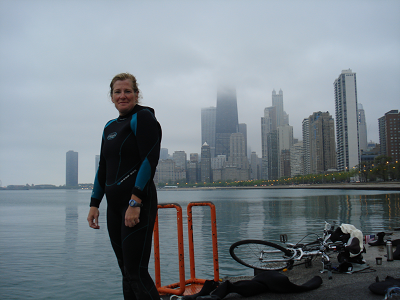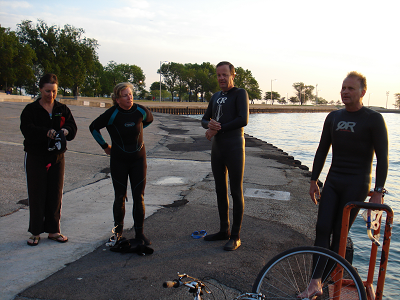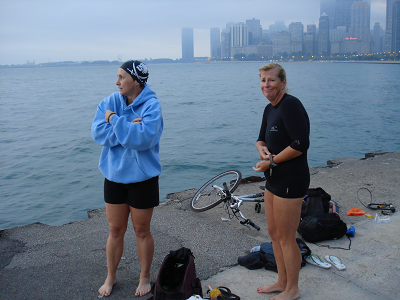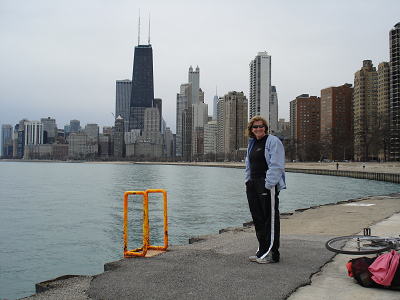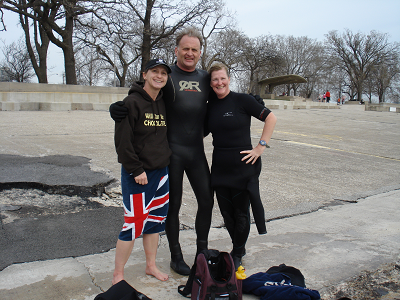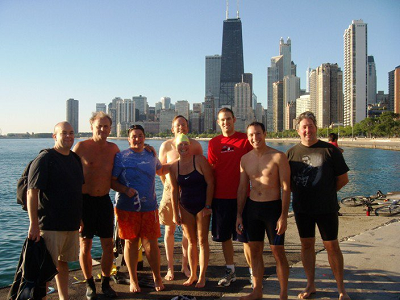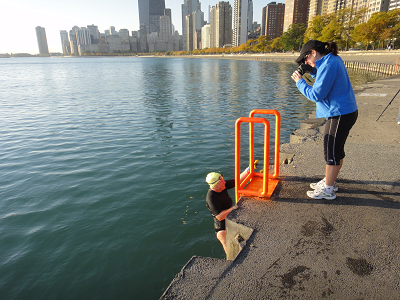 And it was wonderful…