(Belated) Swim Report – May 31, 2011 – Memorial Day!
I didn't get out to L1 until 9:00am on Monday, and the air temperature was already 81F. The lake came in at around 54F with some very cold patches near the beach. Thanks to the heat and sunshine, Nick and were able to do out-and-back in just our jammers and swim caps.
We had a tense moment where the Chicago Police boat stopped by to inform Ezequiel that kayaking is not allowed in the vicinity. But fortunately they gave him a pass versus taking him to the police hotel (whew)!
The "water fuzz"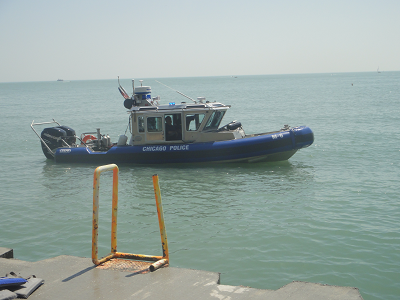 Pool toys!