The December 2009 edition of National Geographic has an excellent piece on the Hadza of Tanzania. They are one of the last remaining true hunter-gatherer societies, and I've written on them previously.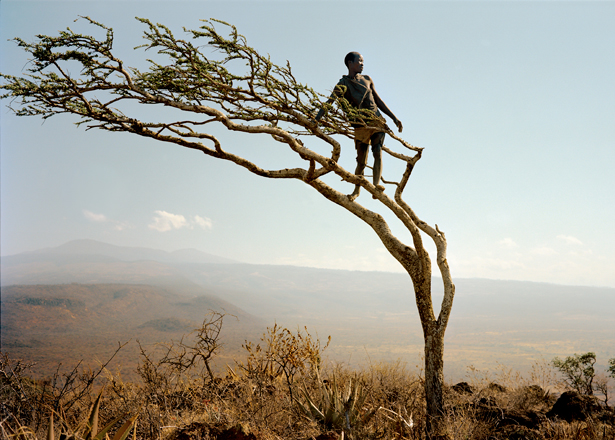 There's no way we can fully replicate the hunter-gatherer lifestyle – nor should we attempt to do so. Paleolithic hunter-gatherers lived a tough life, and the Hadza deal with harsh realities that we fortunately do not have to worry about in our society:
Medical help is far away. One bad fall from a tree, one bite from a black mamba snake, one lunge from a lion, and you're dead. Women give birth in the bush, squatting. About a fifth of all babies die within their first year, and nearly half of all children do not make it to age 15. They have to cope with extreme heat and frequent thirst and swarming tsetse flies and malaria- laced mosquitoes.
But we do have the advantage of being able to extract the best of their lifestyle without having to experience the worst. Despite the many risks they confront on a daily basis, the Hadza are incredibly strong, hardy and resilient people – something which is primarily a function of diet and activity patterns that parallel those of our paleolithic predecessors. And there's something even deeper – dare I say primal? – about the way they live their lives. Per the author:
The days I spent with the Hadza altered my perception of the world. They instilled in me something I call the "Hadza effect"—they made me feel calmer, more attuned to the moment, more self-sufficient, a little braver, and in less of a constant rush. I don't care if this sounds maudlin: My time with the Hadza made me happier. It made me wish there was some way to prolong the reign of the hunter-gatherers, though I know it's almost certainly too late.