The air temperature was a crisp 39F when I took off on my bike out to Ladder #1. The sun had not yet risen, but the sky was already a clear and brilliant yellow out on the horizon. There were three other sun worshipers out near Ladder #1 taking photos of the sunrise. This was easily the most spectacular one of the year.
Carol arrived just beforehand to take in the show. The water temperature measured a surprisingly balmy 58F. We both opted to go with wetsuits due to the colder air temps (which was now a scorching 42F). With our breath clearly visible in the cold morning, we were actually quite anxious to warm up by getting in the lake!
The water was relatively calm, but there were some large volume slow rollers that gave us a bit of a workout on the return part of the swim. But by then the sun was out in full force, and the views were magnificent. I say this a lot, but this time you really should have been out there!
Spectacular sunrise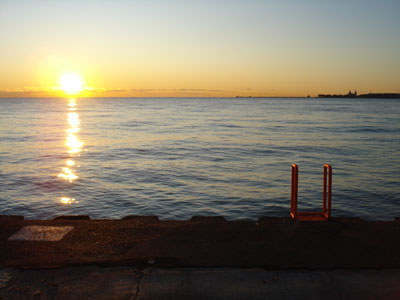 "Cooper" makes an appearance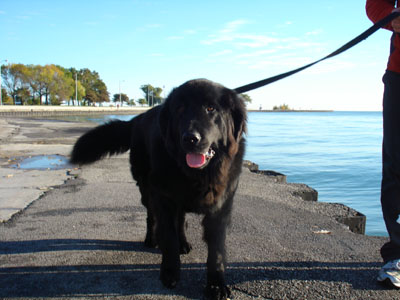 What you missed out on (again…)