Swim Report – August 3, 2008 – Trampoline edition
** Good luck to Lisa who's doing the London Triathlon this weekend! **
This was our best summer swim day yet. The weather was flawless, and the water temperature came in at an incredible 74F. We had some new faces show up, and our weekly pool party at Ladder #1 was the most animated I've ever seen.
Ever the bon vivants, the Ochoas brought out a number of pool toys – including a rather "attractive nuisance" in the form of a miniature trampoline. Good times were had by all – too bad you missed out!
Perfect August sunrise
Bill, Lake Monster #10 (congrats!)
Alex, Lake Monster #11 (congrats!) and her awesome Dutch cargo bike!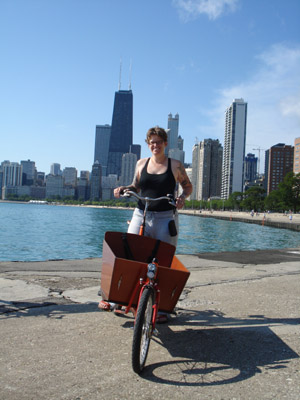 Pool party!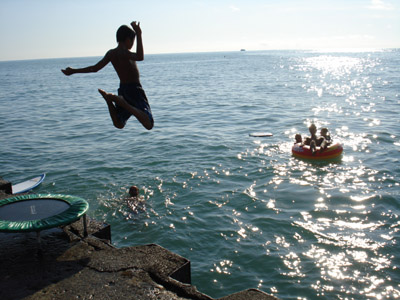 I just couldn't resist it…