Here's a special guest post from Laura about "Team Carol." We'll be posting updates both here and on the OWC Facebook Fan Page going forward. Please support Team Carol in any way that you can!
β€"β€"β€"β€"β€"β€"β€"β€"β€"β€"-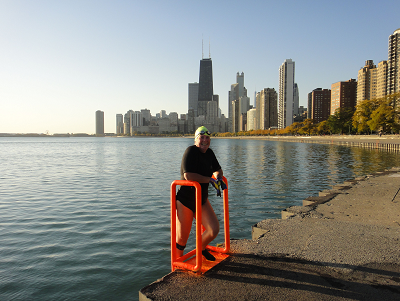 Announcing Team Carol!
Open Water Chicago is organizing a team for Chicago's Swim Across America (SAA) this July 23rd. It is to celebrate one of our own, Carol Rooney Carter (Lake Monster #24), who recently underwent a stem cell transplant to combat blood cancer. She is putting up one hell of a fight and could use our support.
Carol has done SAA several times on behalf of others and now it is time to have a team for her! Proceeds from the event go to the Cardinal Bernardin Cancer Center, where Carol is being treated.
SAA offers four distances to swim: from Β½ mile to 3 miles, so it is perfect for all levels. For more info on SAA, please visit this link.
Please contact Laura – Lake Monster #8 – at parrita(AT)aol(DOT)com if interested in joining Team Carol!