Since everyone's attention is focused on the Vancouver Winter Olympics, I thought this would be an excellent opportunity to highlight some rather compelling images from the 2008 Beijing Summer Olympics.
First, here are the two gold medal winners for the marathon event: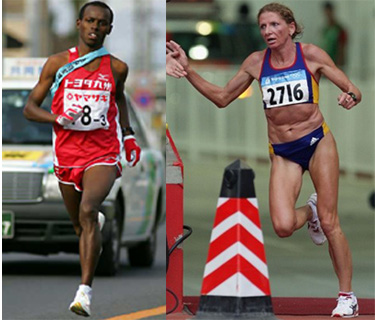 Next, we have the two gold medal winners in the triathlon event: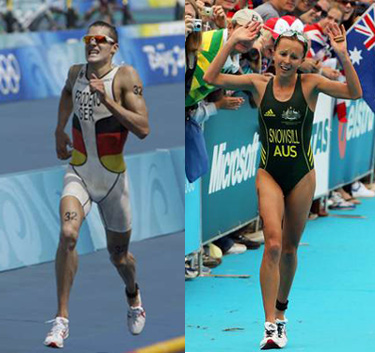 Finally, here are respective male and female gold medal winners for the decathlon and heptathlon events: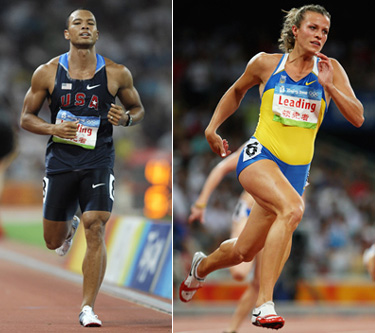 Notice how the decathlon/heptathlon winners have much more lean muscle mass throughout their entire bodies. While this is especially evident in their upper bodies, take a look also at the large muscle groups in their lower bodies such as their quads, glutes, and calf muscles.
The endurance athletes, by comparison, look emaciated. This is most likely due to a combination of muscle cannibalization coupled with chronic systemic inflammation (sounds just peachy, doesn't it?).
The key takeaway here is that decathletes and heptathletes are "sprint and power" athletes – not endurance athletes. While they are certainly capable of "going long" if necessary, they are better optimized for shorter burst, higher energy activities that engage the major muscle groups of their entire bodies.
Remember, you're built this way, too.