While L1 is still the finest swim spot on the planet, it's always a treat to see "how the other half swims" during the winter months…
I was fortunate enough to have an opportunity to return to Kauai earlier this month, and I wasted no time getting back into the water. The ocean temperature at Shipwreck Beach was a uniform 79.1F, and the buoyancy factor of the salt water made swimming a breeze compared to Lake Michigan.
There were some funky swells near the shore, but things were quite calm about 150 feet out. So after getting out there, it was a fairly textbook out-and-back mile swimming parallel to the shore. Plus I was able to scope out the area underneath the cliff for reasons which are quite obvious in the video.
Wish you all could have been there!
Shipwreck Beach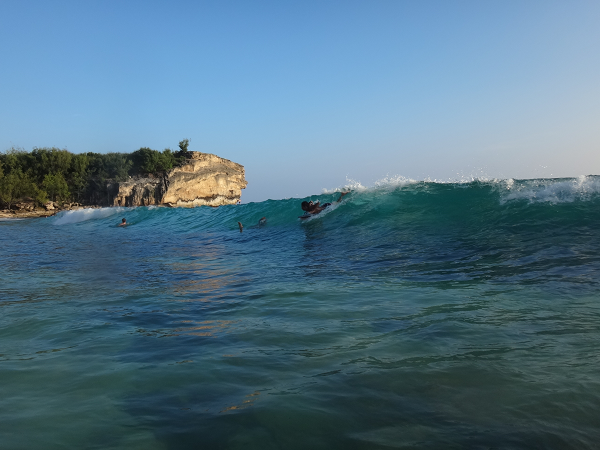 Out past the surf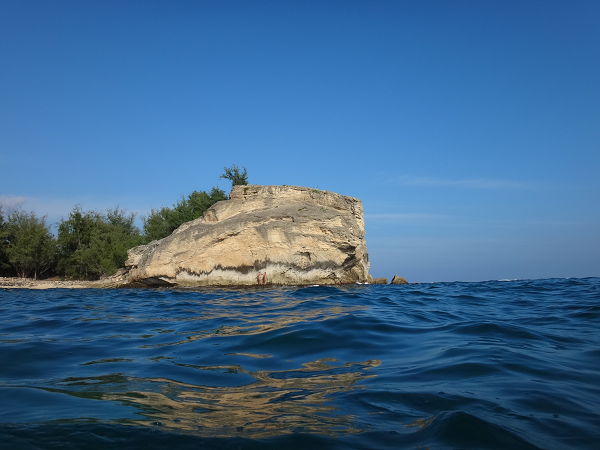 Top of the rock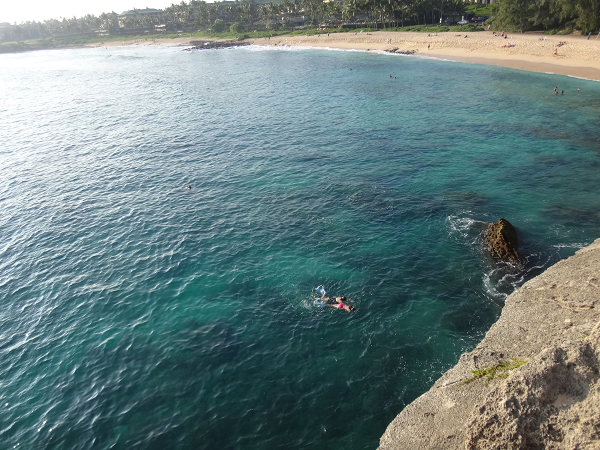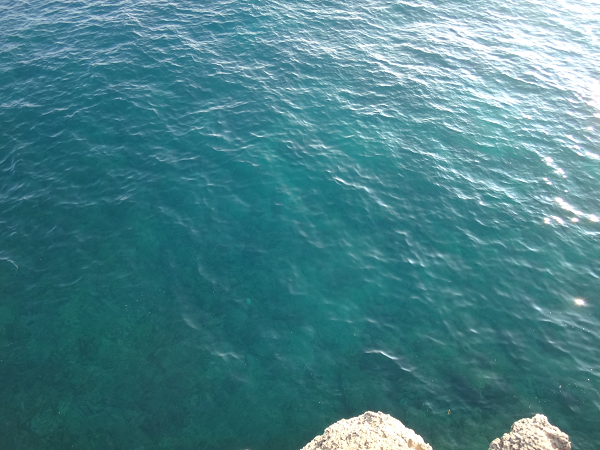 Pre-jump selfie
Swim/Jump video compilation