The unseasonably hot weather caused the lake temperatures to spike this weekend. Not that we were complaining…
Despite the super early sunrise, we had quite a festive crowd out at L1 at 5:15am. And when I took the lake temperature reading, the mercury came in at a sizzling 67F – much higher than normal for this time of year!
Given the balmy water and calm conditions, the whole crew got in the lake right away and started heading south to Oak Street Beach. I only planned on doing a half mile, but I really didn't want to turn around at the 1/4 point. So I opted to do a beach landing and combine that with a leisurely 1/2 mile walk back to L1.
As you can see, the weather and water conditions were almost a carbon copy of last week. So if you slept in on Saturday, you really missed out (again)!
Dawn colors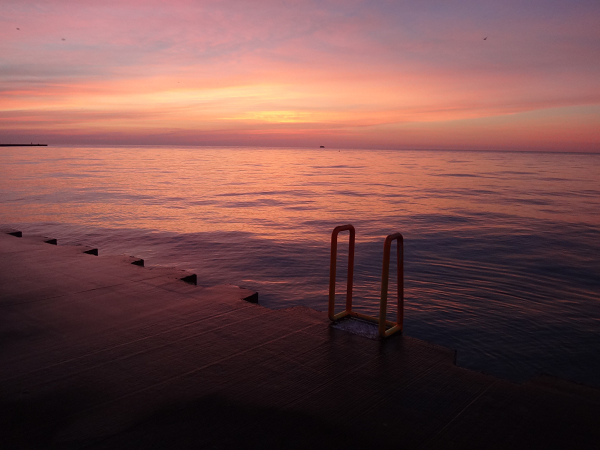 The sunrise scene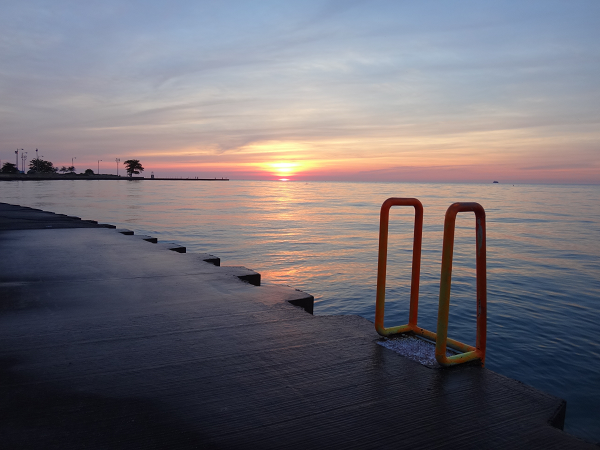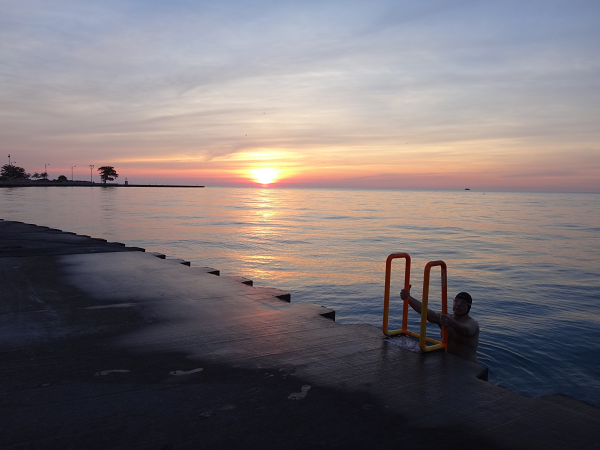 Swimmer action shots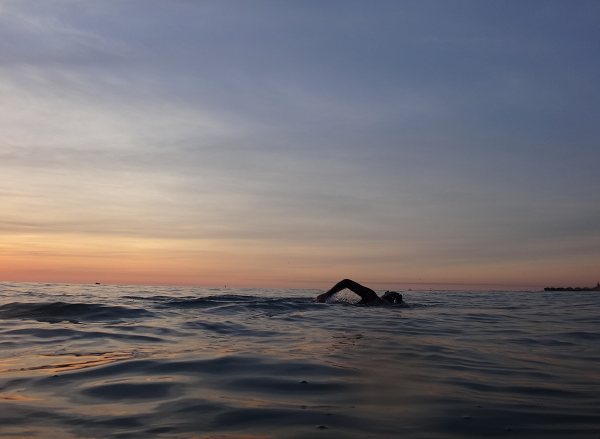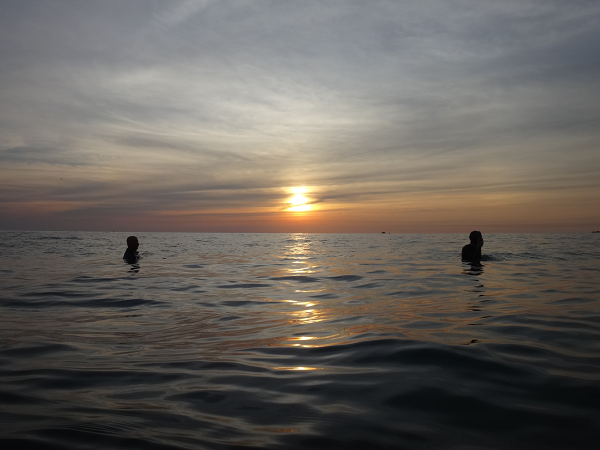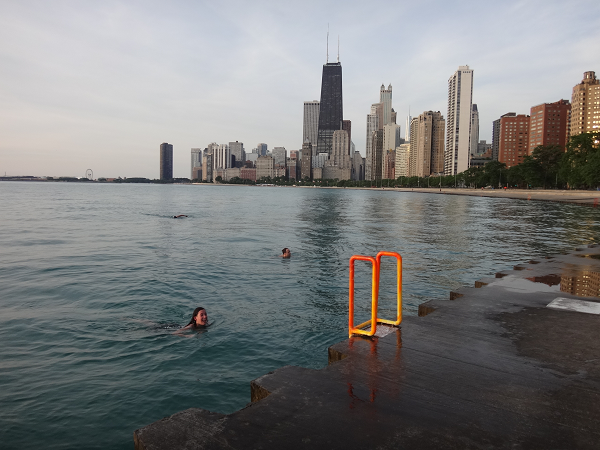 Sian, Lake Monster 405, hailing all the way from the UK (congrats!)