A hardcore crew of seven swimmers met out at L1 for our first unofficial winter swim this morning. I say unofficial because winter technically doesn't begin for another 29 days. But if you were out there today, you would have had a hard time convincing anyone it was anywhere near autumn!
After a ridiculously frigid week, Ma Nature gave us a break today with a balmy 35F air temperature. However, this did very little to assuage the impact of the bone chilling 37F lake.
We all got in the water as quickly and efficiency as possible, but it was still a real shock right from the start. I had on my full winter gear this time, and I managed to get in a half mile before my fingers started to get numb. Not a big deal – more annoying than anything.
The only real glitch, though, was a leak in the right lens of my goggle which ensured that one eye was always soaking in ice water – not fun at all. But I figured out that the edge of my the lens was overlapping my swim cap. After several tries, I finally fixed it and could go back to enjoying the swim.
Thanks to all the extra layers of neoprene, I didn't really have an afterdrop to contend with once I got out of the water. So as much as I try to be stubborn and go sans wetsuit for as long as possible, I have to confess a renewed appreciation for being able to swim in calm and comfort!
As always, it was another amazing morning out at L1. Good luck to Emily and Andy as they relocate to Denver – and hopefully start another OWC (Open Water Colorado)!
Foggy morning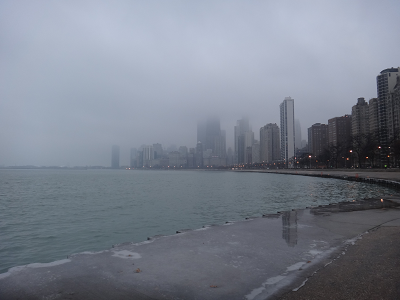 Cold start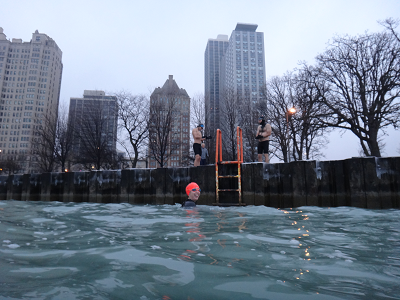 Water-level shots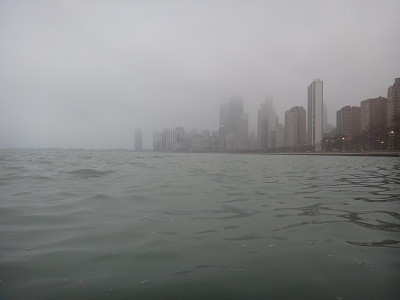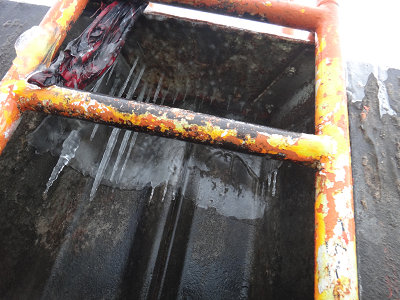 Post-swim recovery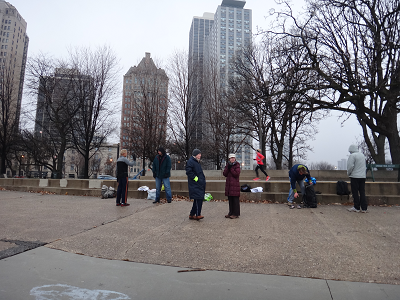 Today's video!