Swim Report – May 31, 2014 – Last swim of the month!
I arrived at L1 a bit ahead of the 5:15am swim time, and there were already some people (non-swimmers) out at the south wall of North Avenue Beach gathering to watch the sunrise. So I sipped on the marginally palatable coffee I bought at Dunkin Donuts (the only place open at 4:30am) and waited for the other swimmers to arrive…
The lake temperature came in at an amazing 61F with exceptionally clear water and a very slight southbound current. Several new and veteran Lake Monsters converged on the swim site just before sunrise. We sat around and watched the show for a few minutes and eventually all got in the lake.
A phalanx of faster swimmers shot ahead towards the Oak Street Beach while I stayed behind for a bit and took some in-swim shots. I caught up with the group at the shoreline, and I snapped off a few more pics before we all headed back to L1.
It was a bit more of an effort swimming north due to the current, but certainly not an impediment to any level of swimmer. All in all, another perfect morning for a swim and a great way to end the month of May!
Gathering of Lake Monsters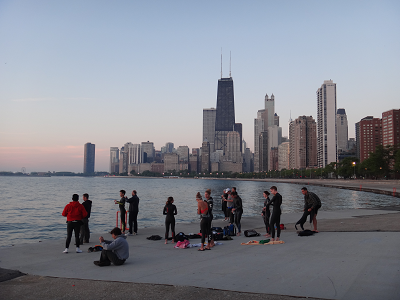 Yet another amazing sunrise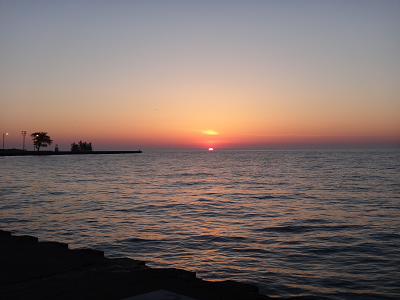 Near perfect conditions at L1!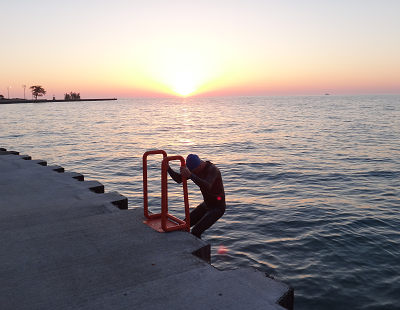 Group picture at the beach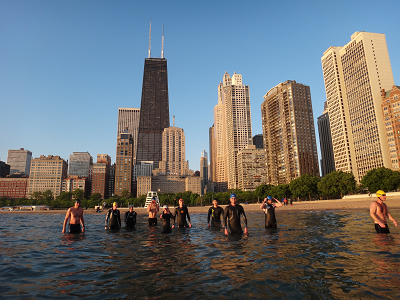 Chris, Lake Monster 290 (hailing all the way from the UK – congrats!)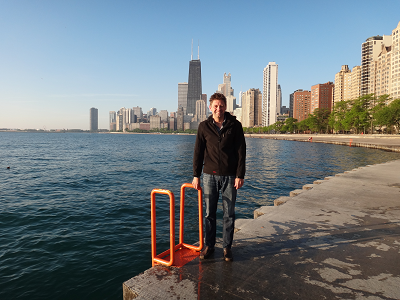 Emily, Lake Monster 291 (yay!)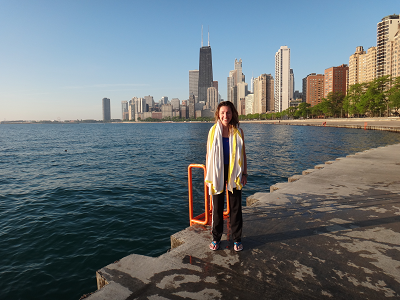 JB, Lake Monster 292 (way to go!)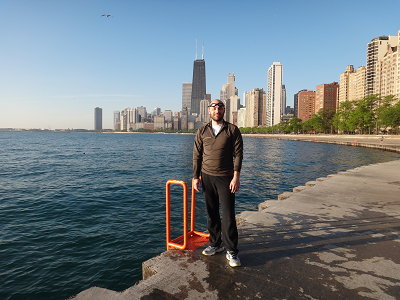 Jay, Lake Monster 293 (woo hoo!)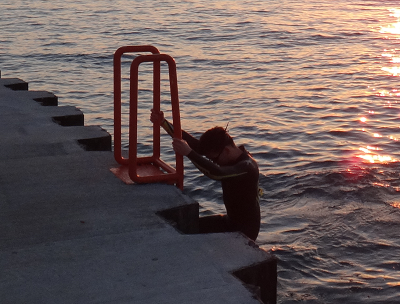 Today's video compilation